---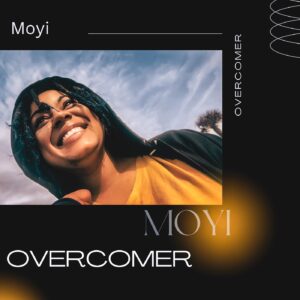 March is Women's History month! People should celebrate women and their achievements always. However, March is the month set aside so that people can take the time to learn about women who have impacted history, fought for women's rights, and those who are up and coming and will continue on the legacy of other great women! It is important for women to uplift one another and understand each other's idiosyncrasies so that all women feel supported in their endeavors.
 Moyi is a perfect example of a phenomenal women. As a mother of two, Moyi is also a singer, songwriter, youth mentor, photographer, and a college student. WOW! Moyi wears several hats and makes it look flawless. How amazing it must be to be in her presence! How humbling is the thought that this is all natural for her? It is certain that Moyi is dedicated, hardworking , and motivated. She has achieved so much, and infinity is truly the limit.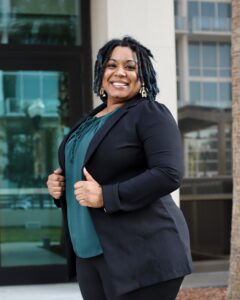 Who is Moyi?
Moyi is a faith-based artist that loves to spread positivity and encouragement in her music.  As part of a Faith-based Women Empowerment Group called Grounded Jeremiah 2911, Moyi helps to encourage women to believe in themselves while creating a safe place for women to ask and grow through faith.
New Music
Moyi's new single is called Overcomer.
"I believe in transparency and my music will always reflect my overcomings, my shortcomings my trials and my life experiences. Overcomer is a song that pretty much explains how God helped me overcome all of trials and dark moments. I am praying that people hear this and they find the overcomer within themselves."
Moyi on Women's History Month
"Woman's history month as an artist and a woman, but most importantly a mother,  is important to me because as an artist I have this open platform to use my voice to encourage, inspire, uplift and help another woman who many need to hear one of my testimonies. As a mother Women's History is special because I get to raise tiny humans in this world. I get to show them the importance of women and why we matter.  I overall love being highlighted for being exactly who God created us to be."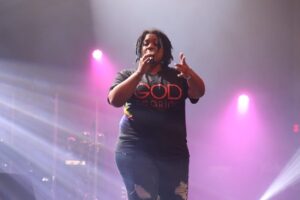 Fun Facts About Moyi
Moyi loves gummy bears! "Like I am obsessed with them!"
Moyi loves peanut butter. "I can eat it straight from a jar as a meal."
Moyi can fix a car.  "I used to race cars when I was younger."
Moyi is a huge fan of Megan Trainor.  " I absolutely adore Megan Trainor!"
🙂
---