---
This is What You Asked For
It is always very humbling interviewing individuals for my blog. I get to learn so much about the people that I am interviewing. I get a small piece of their world that I can share with you all! I enjoy these interviews because I get to see a different side of an artist or producer than I would if I was just simply listening to their music on the radio, etc.  I had the pleasure to interview Stan Da Man and H Dot Lectur and get the scoop on their newest collaboration. Read on to learn more about both of these talented gentlemen.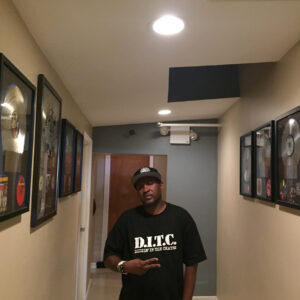 Stan Da Man is a producer from Bed Stuy Brooklyn.  He has produced music for Papoose, Sauce Money, DJ Kay Slay, Fred The Godson, Sheek Louch, Styles P, ESPN, Nems, Innocent, Trick Trick, R.J. Payne, and many more. Stan's Musical influences are DJ Premier, Pete Rock, Marley Marl, DITC, Havoc, Dr. Dre, Large Professor, Easy Moe Bee, Quincy Jones, Barry White, Isaac Hayes, and more. Wow what a pretty impressive list of collaborations. Given the chance, Stan would collaborate with the likes of Wu Tang, Nas, Jay-Z, Busta, Griselda, J Cole, Jendrick Lamar, Missy, Mary J. Blige , and many more.
Fun Facts
Stan is blessed
Stan is humble
Stan is a family man- he loves taking care of his family
Stan is very hard working- "always grinding making new music"
Social Media
INSTAGRAM:STAN_DA__MAN_BKNY
BEATS:INSTAGRAM:HEATBYSTANDAMAN
TWITTER:STANDAMANBKNY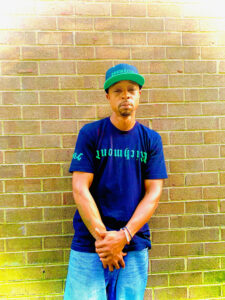 H Dot Lectur is  from Richmond Virginia. He is a father, a hubby, a son, a brother, an Uncle, and a true hip-hop artist. His musical influences are Rakim, Slick Rick, Scarface, 50 Cent, Jay-Z, Canibus, Jadakiss, Mad Skillz, and Big Pun.  Impressive list of influences. If H Dot was given the chance he would collaborate with 50 Cent. Listening to H Dot Lectur I get old school 90s Hip Hops vibes. His style is clean and dope.
Check out H Dot's social media links below and see for yourself what I mean.
  Social Media
 "My work is on all streaming platforms from… Spotify to Amazon music just search H Dot Lectur"
 Instagram: @hdotlectur804 TikTok: @hdotlectur804
Fun Facts
H Dot loves to draw- " Bob Ross was a big influence"
H Dot " really loves nature shows"
Thank you H Dot
This is What You Asked For
H Dot  Lectur and Stan Da Man collaborated on a project called ' This Is What You Asked For'… Its streaming on all platforms right NOW!!!!
"It's a great EP and I'm blessed [to have] fully produced the whole project for H Dot"- Stan Da Man
This is What You Asked For, "to me, is a DOPE collection of eclectic thoughts and experiences fueled by the flawless hard-hitting production of Stan Da Man. We are currently working on the follow-up coming soon!!
This Is What You Asked For  EP Link below
Stan Da Man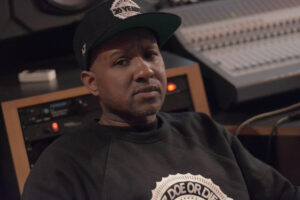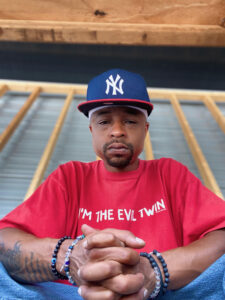 H Dot Lectur
---