---
Music is amazing. A melody can bring us back to a specific place and time. A chord can strike our heart's emotions. Words can be so relatable that we begin to understand that we all go through similar things in life. People grow a fondness and appreciation for music and the impact that it has on them as a person. There is someone that comes to mind when I think of the aforementioned. His name is Avandrio. He understands the connect between music and emotion.  I had the pleasure of interviewing Avandrio and I am beyond words impressed with this young man.
Who is Avandrio?
Avandrio is a Buffalo, New York native that has loved music since the tender age of two. Listening to Michael Jackson as a child gave Avandrio the initial idea that he would become an entertainer.  Whether it was Aaliyah, Prince, Michael Jackson, or  (and certainly not limited to) Beyonce that he listened to Avandrio was certainly influenced.  In fifth grade Avandrio hit his peak for performing. He took part in several talent shows and television auditions during his early career. Avandrio attended Performing Arts and studied vocal in High School.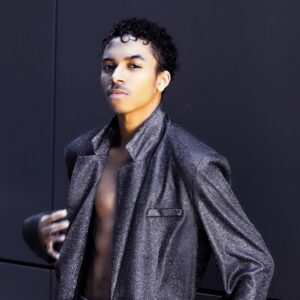 Singing and performing gives Avandrio a "feeling of comfort and joy like nowhere else." This is what inspired him to become an artist. Avandrio describes being on stage as the greatest feeling he has felt. I asked Avandrio what makes him different than other artists (I asked this because often times artists are influenced by one another but its nice to know what makes them different). The answer- his idiosyncrasies of course! "His drive to be great and his uniqueness" are what set him apart from other artists. I am amazed by this young man and how focused he is. Avandrio puts a lot of time into his work. He feels that people resonate and relate to his music. His presence on stage is "something special." Avandrio feels that no one can stop his drive or take that from him. Avandrio feels that music is a universal language of its own and that every genre is influential and unique. R & B , Pop, and Dance are very expressive and stick out most for Avandrio. He feels as though these genres are what he soaks up and relates to most.
Avandrio hopes that his music can "give people the gifts he has been blessed with." WOW! That's deep. He wants people to connect to his music so much that they can truly feel  it and resonate with it. When performing, Avandrio feels a connection to the crowd. Connection and resonation with music really impact people's lives. People listen to songs that they can relate to and understand the artist as a human and not simply an idol. " I hope that people are encouraged by my music… outside of  the things that they deal with I hope that my music gives people a sense that they can achieve.
Fun Facts
Avandrio is a very visual person. He is a perfectionist.
Avandrio is an artist. He likes to draw people and animals.
Avandrio is also an actor.. we may be seeing some of his acting soon.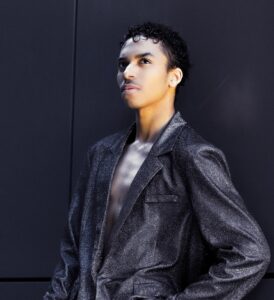 Off record, I spoke with Avandrio about work ethic. His early career life taught him how to use music as expression and vocal techniques. Avandrio was also given a glimpse of the demands of a rigorous schedule and learned how to be conscious of parameters.  This has kept him disciplined and structured and also allowed him to acclimate into a more rigorous schedule on a large scale. I am truly impressed with the level of motivation and determination that I see in Avandrio.
Social Media Links
https://instagram.com/avandrioofficial
https://www.facebook.com/profile.php?id=100093534355446&mibextid=avESrC
🙂
---