---
---
DJ Jiles shows
---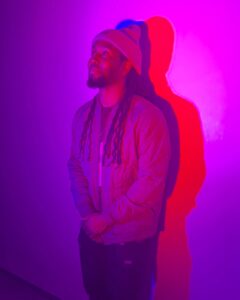 What's good world? I go by DJ Jiles and I'm a 29 year old DJ based out of Charlotte, NC. I was born and raised in the Bronx, NY, then moved to Pineville, SC as a child where I began developing my love for music and being a DJ. Living with my grandparents, I discovered my older brother's box of old cassette tapes which included the likes of DOC, OutKast, Pete Rock & CL Smooth, Nas, and the list goes on. The one album that made everything click for me was He's The DJ I'm The Rapper by DJ Jazzy Jeff and the Fresh Prince. Jeff's cutting and pure skill on that album made me decide I wanted to be a DJ.
I didn't get my first opportunity to DJ until my freshman year attenting Wingate University. I started out as a house party DJ, then grew to school events, and larger events after that.
I'm a music lover so I listen to just about everything, but hip-hop and R&B are my main passion. My style is a mixture of old school and new school. I love to blend the two worlds together to show where we came from and how we got to where we are.
I'm heavily influenced by DJ Jazzy Jeff, 9th Wonder, DJ Scratch, DJ Clark Kent, D-Nice, and more.
I appreciate the love and look forward to bringing nothing but vibes to the world every week. Peace and love.
---